Jing
Co-Founder
Co-founder, Jing is a multi-talented instructor who holds a Master Degree in Engineering and AFAA and AEA certified group exercise instructor. She is also a Zumba instructor since 2014 teaching Zumba Fitness and other specialty programs such as Zumba Toning, Zumba Gold, Zumba Kids, Zumba Steps and Aqua Zumba and Piloxing. Jing's friendly and easy-going personality made her well-liked by her students and those who know her. She shares the same passion, vision and aspiration with co-founder Rachael and her team to grow JR Fitness from a local fitness studio to a renown brand one day.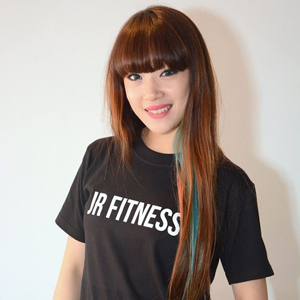 Rachael
Co-Founder
Co-founder, Rachael is an avid dancer and Master Trainer of KpopX Fitness, a Singapore home-grown fitness program. She is also a Zumba instructor herself since 2013, teaching Zumba Fitness and other specialty programs like Zumba Toning and Zumba Step. Her sharp dance moves and creative ways of teaching have mesmerized many who join her class and make them coming back for more. Besides teaching, she holds a Degree in Marketing and has been running the company with her sharp, analytical and creative entrepreneur mind. Like her partner, Rachael is adventurous and always looks forward to explore new opportunities and challenges in life. To her, the sky is the limit and her motto is: never stop learning.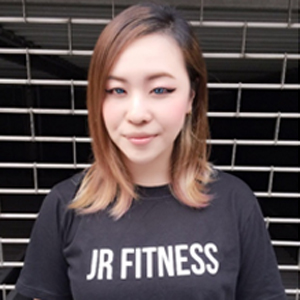 Jo Yan
Studio Manager
Our studio manager, Jo Yan is also a fitness enthusiast herself. She loves travelling and enjoys good food. Her favourite classes at JR Fitness are Yoga, KpopX Fitness and Piloxing. Jo has a cheerful, friendly and approachable personality. She is very helpful with members' enquiries and always ready to assist member with their needs.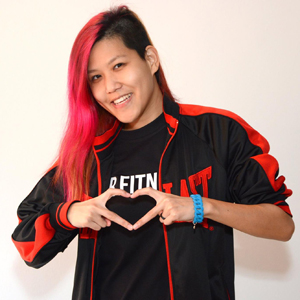 Jamie Swee
Instructor
Jamie Swee has been actively involved in the street dance scene since 2009. Her love and passion for dance motivated her to take up numerous classes and training courses locally and overseas too, like in Korea. She has done quite a few performances and continues to join many competitions. She is an experienced instructor, with more than 3 years of teaching experience. A funny, humble and helpful dancer; Jamie believes anyone can dance and definitely anyone can enjoy dance… And she is more than willing to help anyone to achieve this! Come and try out Jamie's HipHop classes every Friday and you'll definitely pick up a cool move or two!! Expect to learn some basic hip hop moves and a simple, fun choreography.. All suitable for people with no dance background!! If you've been to parties and clubs but never knew how to groove along with your "two left feet", then this is the right class for you! Come on down every week to master that basic hip hop groove that'll make you look and feel good anytime, anywhere! And who knows, you just might find your inner swagg in this fun class!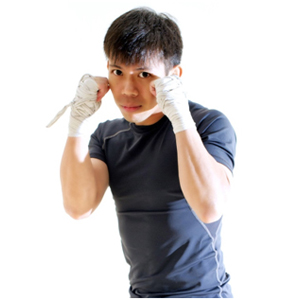 Lock Li
Instructor
Lock Li is an experienced instructor who started his teaching career since 2011. He teaches a variety of program such as BodyCombat, Piloxing, Kickboxing, Self defence, Yoga, TRX, BOSU, VIPR, circuit training. His Favorite Quote is "So, you wanna be a fighter? It's not how hard you hit or how fast you move. It's waking up earlier than the other guy.Training harder. Be the last one to switch off the gym lights." – UFC.
His Fitness Tip is Never stop pushing yourself. Some say 8 hours of sleep is enough, Why stop there? Why not 9? Why not 10? Strive for greatness. Do 15 pushups instead of 10.Run 3 miles instead of 2. Eat the whole cake instead of a slice.Do 15 pushups instead of 10. Burn your ex's house down. I believe in you. Join him for a heart-pumping and adrenaline rushing Kickboxing class on every Monday, 6-7pm.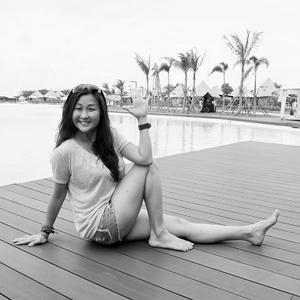 Gwen Teo
Instructor
Gwen, who is our certified Yoga instructor from Yoga Seeds has always had an active lifestyle, even when she had to juggle motherhood, full-time work and cope with the challenges of a modern woman. She worked hard for more than a decade in the fast-paced and stressful travel industry, before moving on to the health and wellness sector, managing a physio clinic for 5 years. An avid runner, she turned to running as a way to de-stress and keep healthy. However, upon sustaining injuries from her running, she realized she needed a more balanced approach to health and fitness. Her first yoga experience convinced her that yoga is what she needed to achieve that balance, to be healthy both inside and out.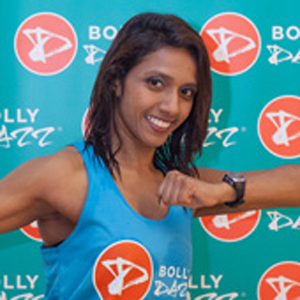 Chitra
Instructor
Chitra, is our Bolly dazz instructor. She is truly passionate about dancing, and the charm of Bollywood dance is fascinating – so much so that she decided to pursue a career as a Bollywood fitness instructor! She enjoys every moment of the lively and addictive classes. The classes are so much fun that it doesn't even feel like a workout at all, but more like a place where everyone can get together and have a great time.
"Whether you have prior experience or are completely new to Bollywood fitness you must come join my classes. You'll love it as much as I do. See you there!" Chitra is also a Zumba Fitness and Zumba Toning instructor. Join Chitra for a sexy and dazzling Bolly Dazz class on every Tuesday, 815-915 pm.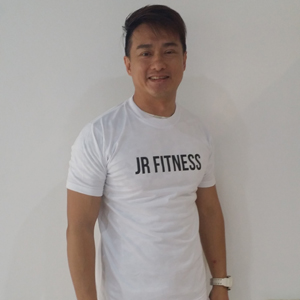 Oliver Tan
Personal Trainer
Oliver is our certified Personal Trainer. He is also a certified Sports Massage Therapist, Weight Loss Specialist and Post Rehabilitation for personal trainer. His main focus is on post rehabilitation painful conditions and injuries of the knee and lower back with sports massage and therapeutic exercise. He also conducts group kickboxing classes that help clients to stay fit and strong. Oliver current passion is Brazilian Ju-jitsu- a form of martial arts that involves ground fighting techniques. He also practices Wing Chun and San Da during his teenage days. He also enjoys sports game including soccer, basketball, badminton and table tennis and is a fitness trainer with U-Elite Martial Fitness. Book a Personal Training session with Oliver today!
Keen to join us as a freelance instructor? Kindly email us your CV and certificates at info@jrfitness.com.sg.